About Us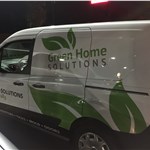 At Green Home Solutions, our approach to is to support Massachusetts clients with any kind of mold removal project and eliminate these problems at the source—not just cover them up. Whether you need us to remove mold in your bathroom or perform a complete basement mold removal in Massachusetts, we use only 100% safe products that are proven to work. Our remediation process always starts with a free in-home consultation, including air quality testing for mold, and a free quote from one of our certified inspectors.
Learn more about the guarantees that we at Green Home Solutions provide with our state-of-the-art products and services:
Natural: Unlike synthetic chemical treatments, our organic mold and odor removal products are plant-based, non-toxic, and eco-friendly.
Effective: Our products are registered with the EPA and use powerful enzymes to effectively fight mold and odor at the molecular level.
Safe: Both our products and our process are designed to protect your property, family, and pets at all times.
Affordable: Because our odor removal and mold remediation processes are non-destructive, they're quick and cost-effective.
Responsible: To demonstrate the effectiveness of our service, we always provide third-party mold testing. Also ask about our warranties!

If you've spotted mold or been instructed by an inspector to get something tested in your home, don't wait — call Green Home Solutions to take care of it right away. To learn how we can safely and quickly eliminate mold from your home, get in touch today! You can also request your free Massachusetts mold inspection consultation by submitting our online form now.