Eliminate the Root of the Problem
Mold is a problem many homeowners face and there's so much more to fixing the problem than spraying it with bleach. While mold is prevalent in homes, particularly in areas where moisture accumulates such as the basement or bathroom, it's quite easy to eliminate when you choose experienced professionals, like Green Home Solutions! We use plant based enzymatic mists to effectively treat your home and in virtually no time at all, you can start enjoying a mold-free, pleasant-smelling home.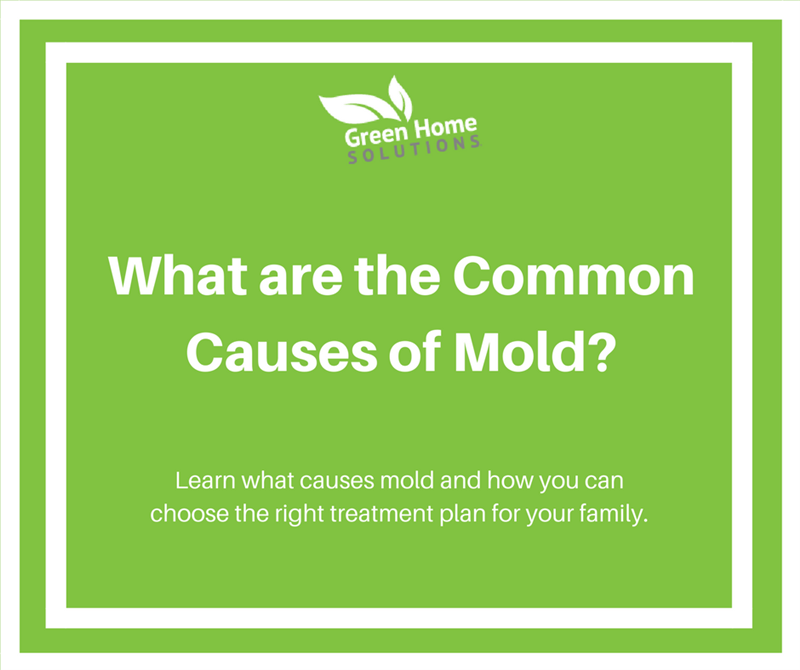 Causes of Mold
Part of what makes mold such a common issue is that there are multiple things that can cause it to grow. Some of the most frequent causes of household mold include:
?Leaking Pipes
?Humidity
?Condensation
?Poor Ventilation
?Wet Clothes
?Leaky Roof
?Flood Damage
Whether your mold issue is caused by water accumulating at the foundation of your home or you've recently experienced storm damage, the most effective way to treat it is to eliminate the root of the problem.
Mold Treatment
Green Home Solutions understands how stressful a situation like residential mold growth can be and we work efficiently to ensure your mold treatment is hassle-free. From mold inspection and testing to removal, our experienced technicians guide you through every step of the remediation process so you always know what's going on. Our mold removal products are strong and powerful so your problem is eradicated in a matter of minutes, but they're also gentle enough for every member of your family-including children and pets.
With comprehensive and affordable mold solutions, ridding your home of mold is as easy as getting in touch with Green Home Solutions to learn more about our treatment plans. Give us a call today or fill out our convenient online form to request additional information