Green Home Solutions Works with TestAll to Get Past the Mold Curse with Confidence
?YOU HAVE MOLD are three words that nobody ever wants to hear. Frustration, pain, distrust and uncertainty are the words that often follow those first three words. Creating the TestAll program to fairly and fully address mold problems was not only a business need, it was an act of kindness. There is no part of the Real Estate process that could be considered pleasant or entertainment. Mold problems are not an exception.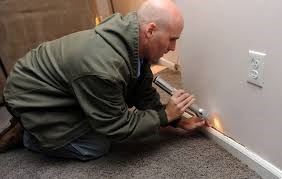 Green Home Solutions Partners with TestAll and Takes Every Step of The Path to Getting Past Mold Problems
Some of the nation?s most respected mold professionals have joined forces to face the questions, issues, inconsistencies, uncertainties and well-founded fears surrounding mold issues. Let's face it, schools, hospitals, food processers and other facilities have been shut down or put out of business because of mold. The TestAll system is an important new development for health and economic reasons as well as peace of mind for those dealing with the stress of mold problems.
The TestAll Program established industry standards. They developed training for inspectors, testing professionals and Mold Analysts. All parties deserve fair and accurate testing and recommendations.
Lab results are now analyzed by independent specialists. They evaluate the lab results and site conditions without any favored relationship to any of the parties. It is an unbiased and qualified evaluation. The inspector is not put in the position of having to overstate problems to avoid liability.
The report is a standardized and easy to read evaluation that is geared for today's demand for information a glance, not buried in mumbo jumbo. The front page is a pleasant visual and accurate overview.
The test result and report are explained to the parties that need additional information to empower their decisions. The Mold Analysts speak to the parties about the technical issues in plain everyday language.
TestAll understands the need for Post Remediation Testing They will suggest it as the pathway to confidence and finality for ALL parties in the Real Estate mold process.
The Bottom Line on Mold in Real Estate
When Green Home Solutions works with TestAll, the bottom line is accurately and independently identifying the presence or absence of mold problems. When mold problems exist, the goal evolves to resolving the health and safety issues properly and fairly in the least stressful and the most economical and timely manner.