My Apartment Has Mold.. What Next?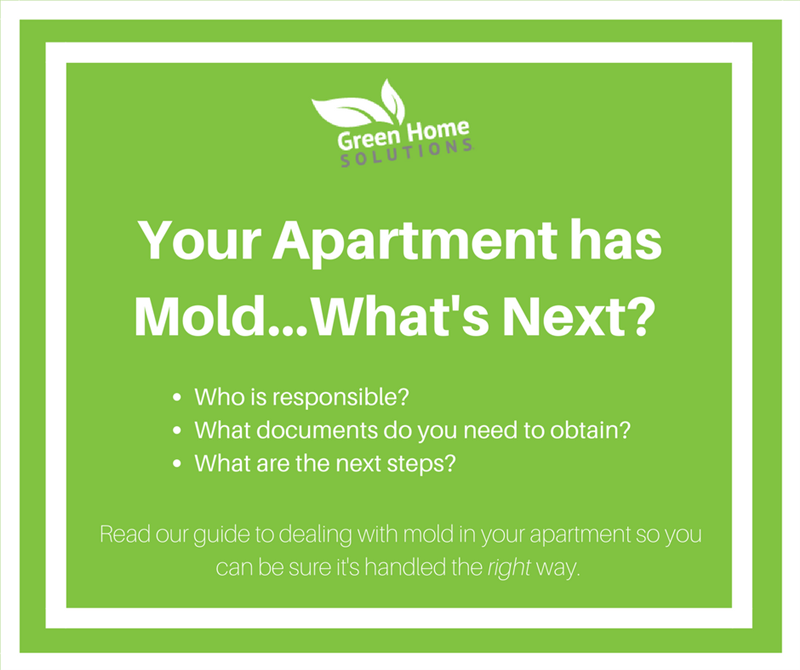 My Apartment Has Mold. What Next?
Being a renter can be frustrating when it's time to deal with maintenance issues or repairs. Who pays? Do you need permission to make repairs and changes? Who do you call if permission isn't granted or serious issues aren't dealt with by the landlord? These are some of the questions you may have if you notice mold in your apartment. As a renter, you may be limited as to the steps you can take without your landlord's permission, but here are some things you can do to get the process started.
Who is Responsible for a Mold Infestation?
The particular laws regarding landlord/tenant rights vary from state to state, so it's important to become familiar with the laws in your state. That being said, there is a general rule of thumb that applies in most areas: The landlord would be responsible for mold remediation unless the mold was the result of a tenant's negligence or lack of care. In that case, the tenant would be responsible.
I'm Willing to Pay, So Can I Just Call for Mold Remediation Myself?
Yes and no. Green Home Solutions will be happy to deal with the tenant as long as the tenant has obtained proof from the landlord that we have permission to enter the premises, take samples, and perform remediation. Your first step should be to talk to your landlord. Explain to him that the longer problem goes untreated, the more extensive the infestation can become. Side note: For that reason, you should call your landlord at the very first sign of mold. Failing to do so could put some of the blame on you as the tenant for not notifying the landlord of a problem.
The First Step is to Talk to Your Landlord
Discuss with your landlord if he would rather deal directly with Green Home Solutions, or if he'd like you to handle the coordination of services. Whether you're paying or he is, it might make more sense for you to make the appointments to make it work with your schedule, but the reports and other findings will be delivered to the landlord unless he expressly tells us otherwise.
Fast, Convenient Mold Remediation
Landlords tend to appreciate our services over traditional mold remediation options for many reasons including:
Our mold removal cost much less than other methods
We can treat the property quickly, and tenants can return the same day
Green Home Solutions doesn't use harsh chemicals and our products are safe when used as directed
We offer a re-application guarantee
We adhere to EPA- and InterNACHI-approved business practices
We work closely with many property managers to keep their units mold and odor free, so we understand the unique challenges faced when removing mold from rental units
Our mold inspectors and technicians are highly trained and certified
If you notice signs of mold in your apartment, contact your landlord immediately to get the ball rolling on remediation and restoring your home's fresh, clean air. Have your landlord give Green Home Solutions a call today to learn more about our EPA registered, environmentally-preferred solutions. They can also fill out our online contact form to schedule a property inspection.