Preparing for The Insurance Claim Can be the Key to Returning to the Way Things Were
Meeting with and insurance adjuster can be a very scary thing for a couple of reasons. The insurance companies are in the business of making a profit, not paying claims. They get to keep what money is left after claims to pay their bills and executives.
Another issue, particularly after a catastrophic event like hurricanes, earthquakes and fires is because there are not enough local adjusters to handle all of the clams in the affected area. To deal with that lack of local staffing, adjusters are brought in from across the nation. Often they are uncomfortable because there are not enough hotel rooms, they are overworked, poorly fed and yes, do not have local ties to your community. They will never need to face an insured person they decline or treat unfairly EVER again. And, oh yeh, the supervisor that looks at the payouts from the company will be doing their next annual review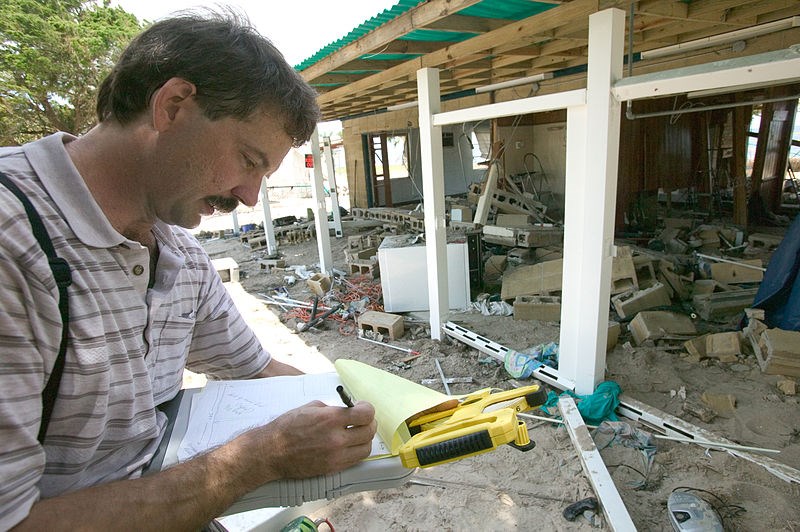 .
I have known many adjusters and companies that will give their insured every last penny that they are owed, and sometimes a little extra just because they are good companies and great professionals who will always do what is right. However, as of this writing, there are reportedly some unpaid legitimate claims from Hurricane Sandy, a hurricane that happened on the east coast years ago.
Bottom line, some companies are very fair, some not so much. In any instance, the adjuster has your life in their hands.
If you can get a copy of your policy, READ IT BEFORE MEETING WITH THE ADJUSTER
Take the information that you find in the policy and categorize your loss by the type of event that caused the damage. If that sounds complicated, let me explain.
For almost every insurance policy, you need Flood Coverage to cover flood damage. If you do not have that rider, all may not be lost if you understand the areas where you do have coverage.
Wind damage is often covered. As an example, if the roof blows off, that part of the loss may be covered even though you did have some flooding.
Water damage from leaks other than flooding is covered. Let's say you have some flooding in a basement or lower level. You also had shingles blow off of your roof and water damage in the upper level. That damage may be covered.
In summary, read your policy and know how each portion of your damage occurred.
If you are not treated fairly, there are several paths you can take. Most policies allow for grievances to be filed for review. Is another option for engaging a Public Adjuster? these are professional adjusters who work on behalf of the homeowner that hires them. They review the loss and the policy and advocate for what the policy should provide the insured client.