Surprise. Your Doctor May Be Wanting Your Home Environment Tested And Green Home Solutions Professionals Can Help
If you are like many of us, the addition of another concept or term in the medical field can be unwelcome babble in an already confusing part of our lives.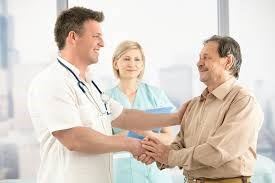 Well, my apology, but I am going to add another term. Please hang with me and it will make sense. This new approach may even save the life of someone you love.
Functional Medicine is not a fad. Many of the nation's foremost healthcare providers such as the Cleveland Clinic and the Cancer Centers of America are outstanding examples of nationally recognized programs utilizing Functional Medicine to improve the recovery and long term health of patients.
The place to start the discussion of how medicine should evolve is to answer the question: Why does Functional Medicine matter The answer lies with the fact that chronic diseases (diseases that linger in our lives) have become more and more prevalent. Auto-immune disease, Asthma, diabetes, arthritis, cancer, COPD are some examples of chronic disease.
The secret to managing chronic disease is looking at the factors that most influence the course of the chronic disease:
Nutrition
Lifestyle
Genetics
Environment
It is the ENVIRONMENT and how it plays a role in your health that has been ignored in the past
For more on this subject. and how GHS can help go to: