Mold Into the Mouth of Babes As Opposed to the Expression: "Out of the Mouth of Babes"
This is a "for real" not a "fake news" recall. The point of mentioning this is not just the fact that the iconic, cross-generational and revered "Tommee Tippee Sippee Cup" which is even more a part of our culture as the "Red Solo Cup" (how is that for a comparison of different ends of the spectrum) CAN HAVE MOLD !!!!!
There is a reason that environmental professionals such as usÿare needed AND consumers need to have a basic understanding of how to avoid mold. We are trying to empower you avoid mold problems on this platform.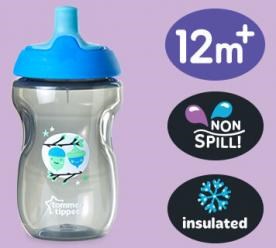 12 Million of this model is recalled as well as 6 other model of this cup….millions of more cups than this!!!
BELOW IS THE RECALL NOTICE AS FOUNDÿON THE US Government CPSC website.
Name of product:Tommee Tippee Sippee spill-proof cups
Hazard:
Mold can develop on the removable, one-piece, white valve inside the spill-proof Tommee Tippee Sippee cups when it remains wet/moist and is infrequently cleaned. The CPSC advises that mold ingestion poses a risk of gastrointestinal symptoms and infections in consumers with compromised immune systems.
Remedy:
Consumer Contact:
Online at www.tommeetippee.us and click on the recall button at the bottom of homepage for more information and/or toll-free at 877-248-6922 anytime during the week and from 8 a.m. to 3 p.m. ET Saturday.
Click here for Tommee Tippe Cup Recall Information