Wishing You Happy New Year and Good Health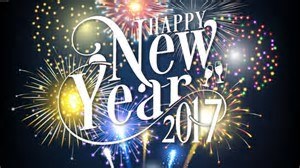 As we turn the calendar from 2016 to 2017, it is a time of reflection, thanks, renewal and new beginnings all at the same time.
We reflect upon the good fortune we have to make our living giving people a healthy environment. We are thankful for the clients allowing us to earn their trust. We are in the process of planning our training sessions and researching and adding additional techniques, products and services as we renew ourselves for an even better year of serving our customers in 2017.
A new year is a time for new beginnings of more focused habits and better health improvements for all Americans.
It struck a cord of revelation and some introspection when reading the USDA email blast containing a pitch and link to: https://www.choosemyplate.gov/make-small-changes
We tend to focus our resolve to new beginnings in the areas of exercise and diet.The point the USDA made to the readers was to make small continuous changes, not just the big change which may not stick long enough to help us.
The gym memberships, exercise equipment and resolution to lose 25 pounds sometimes doesn't happen. Small, incremental changes and small steps stand a better chance of making it through to accomplishment.
We only eat a few times a day. We breathe every minute of every day all year. Indoor air quality matters!
Let's resolve to take small, but regular and meaningful steps toward a healthier home environment. It might be that you fix the pesky roof or plumbing leak.Maybe put a better filter in the furnace. You could remove the bags, bottles and spray cans of pesticide from the shelves of your basement where you exercise or your kids play. A little bit here and there can make an immense difference.
And if you need the advice and help we provide as professionals, give us a call. We take pride in helping making environments better one home, office, school, hotel, medical facility or factory at a time.
Happy New Year!