About Us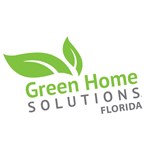 Living and working in The Sunshine State can be paradise, but the often humid and wet climate can also lead to troublesome issues with mold, mildew, and odor in Florida properties. At Green Home Solutions of Florida, we understand the unique environmental challenges that come with living in this beautiful region, and our ongoing mission is to help ensure that local properties remain mold free.
We're building a reputation as an industry leader for affordable, effective services to address a vast array of mold and odor problems in both commercial and residential properties.
Green Home Solutions of Florida can help with any mold remediation or odor removal you need! Call or fill out a quote today.