Location
Green Home Solutions of North-Central MASS
Hours
Mon – Fri
8:00AM to 5:00PM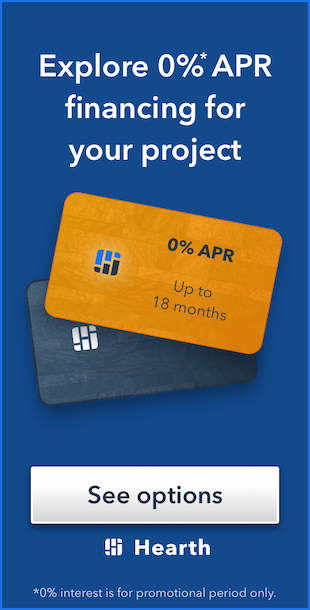 Please contact Hearth if you have any questions!
Delkin Gonzalez
Principal
Kenson Seguy
Technical Specialist Leader
Service Areas
North Central Mass
Including
Lowell
Lawrence
Methuen
Dracut
Fitchburg
Gardner
Surrounding Areas

Mold Remediation in Lowell
Get fast, affordable, and high-impact mold remediation in Lowell. At Green Home Solutions, we only use expert treatment methods, EPA-certified cleaning products, and high-precision equipment to get the job done. We can typically treat mold issues within three to five days, addressing both airborne and surface-growth mold.
We never employ short-term solutions to handle mold or moisture. Instead, we get to the root of what's causing mold, diagnosing underlying moisture problems. It means once we've treated mold, you don't have to worry about the issue returning.
Our expert representatives can treat mold problems of any size in residential and commercial properties. We always develop a customized remediation plan, for greater speed and precision during treatment. From inspection to mold removal, we always use methods that adhere to EPA, ANSI/IICRC, and other relevant guidelines. You can always count on us for powerful results, delivered quickly.
High-Impact, Eco-Friendly Mold Removal for Families
At Green Home Solutions, we're keenly aware of the health repercussions of mold. We work swiftly to isolate and treat mold, using proprietary products which break down mold at its molecular structure. We specifically target the allergenic proteins in mold spores which trigger asthma and other health effects.
When it comes to mold remediation in Lowell, you can always expect a family-friendly approach. We never use harsh pollutants or other high-toxicity ingredients. We only use EPA-certified products, which are safe for kids and pets, when used as directed.
Just as important, we reduce the dust, disruption, and demolition traditionally associated with treatment. Instead, we rely on powerful equipment to isolate areas of mold. The products we use are proven to restore and even repair surfaces, minimizing the need for further teardown or renovation. We always make it a priority to deliver effective, health-conscious results with minimal disruption to your family.
Get Expert Mold Remediation in Lowell Within Days
With Green Home Solutions, you can always look forward to expert mold remediation. We start with a detailed inspection to identify water intrusion or other underlying sources of mold. That way, we can ensure mold doesn't have the conditions to return in the future.
From there, we customize our treatment plan based on the extent of mold found. In doing so, we reduce the time needed for remediation, while maximizing your treatment's results. We offer expert mold removal for homes, offices, and other buildings in:
Lowell
Fitchburg
Methuen
Lawrence
Gardner
And throughout the surrounding regions
Get expert mold remediation in Lowell within as little as 3 to 5 days. Contact Green Home Solutions today at (978) 429-1973 to start.
Once mold has been detected, the crew sets up containment and starts the air purification process. An Air Scrubber is set up to purify the air and eliminate any airborne spores during the remediation process. All surfaces are HEPA vacuumed followed by applying our safe EPA registered products to remove accumulated mold. All surfaces will be sprayed scrubbed and wiped down with our Stain and Mold Cleaner. Finally, our EPA registered mold eliminating product containing plant-based ingredients will be fogged into walls, ceilings, and floors. The ultra-fine mist will fill the room, killing the mold and breaking down mold particles on building materials and in the air.
Indoor Air Quality Solutions: How Mold Affects Us
Mold is one word homeowners never want to hear. From nasal congestion to coughing to skin irritation, the effects of mold can be problematic, especially for young children, the elderly, and those with breathing concerns. At Green Home Solutions, we provide indoor air quality solutions that clean the air you breathe and make your home safe. For indoor air quality solutions, Green Home Solutions is the natural choice. Our mold removal, indoor air quality, and odor removal solutions create a healthy indoor air environment, so your family can breathe cleaner, purer air. We use only EPA registered products that are perfectly safe, when used as directed, for every member of your family including your pets. Learn more about our indoor air quality solutions.